2021 Q2 Contest
Credential Rewards is drawing for $75 gift cards (your choice on the location) at end of June.  Submit your applications to finance your equipment by 6/30/21 and be entered.  When your application is APPROVED, you receive bonus entries.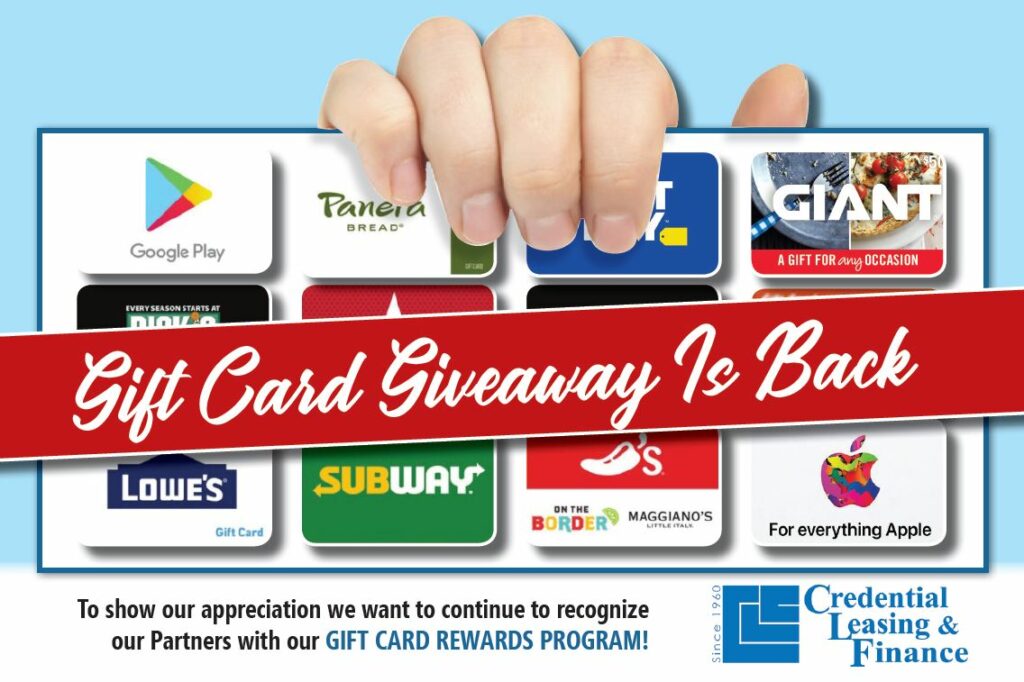 2021 Q1 Contest
We excited to announce the Q1 winners, check out the drawing video to see if you won here:
We're excited to keep our Credential Rewards program rolling into 2021. It might be hard to top a TV giveaway as a Grand Prize, but we promise you won't be disappointed with what we're giving away this year. Back by popular demand, the first quarter will the Omaha Steak package. The drawing will be held the first week of April and you should have those delicious steaks in hand in time for some late spring grilling.
2020 Grand Prize Announcement
We wrapped up the 2020 Rewards program with a drawing on January 6th. Thank you to everyone for participating in our program and being part of our 60th Anniversary. Check out our video here and if your name was drawn, we will be in touch with you soon.